May 31, 2005
Letter of recognition
... Her high level of professionalism and comfortable personality helped us as facilitators perform our job in an interactive, productive and fun environment ...
read more..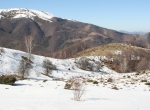 July 2, 2003
Recomendation
... Christina delivered the translation in a timely manner under a strict deadline, which is a very integral part of the translation process ...
read more..

Yatagan, Inc.
Translation/Interpratation Services
Christina S. Christova
1705 Fairfield Rd. • Lindenhurst, IL 60046
Phone/Fax (847) 356-9515 • Mobile (847) 809-6943
E-mail: varna5@comcast.net











Over 10 years experience as a professional translator/interpreter from/into Bulgarian and English in a wide variety of subjects, but mostly: legal, business, medical, finance, technical and other.