May 31, 2005
Letter of recognition
... Her high level of professionalism and comfortable personality helped us as facilitators perform our job in an interactive, productive and fun environment ...
read more..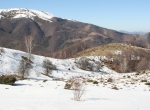 July 2, 2003
Recomendation
... Christina delivered the translation in a timely manner under a strict deadline, which is a very integral part of the translation process ...
read more..

We would be happy to offer you the following rates:

• Interpretation Services
- Downtown Chicago Locations: $100.00 per hour with a 3-hour minimum
- Outside of the Loop: $100.00 per hour (port to port with a 3-hour minimum)
Official mileage rate for the State of Illinois, established by the Governors Travel Control Board is currently $.405 per mile.
Toll and parking expenses are usually reimbursed upon submission of the receipts.
All orders placed less than 24 hours in advance are subject to a 10% surcharge.
A cancellation fee of the 3-hour minimum applies to cancellations less than 24 hours prior to the assignment.

• Written Translations
- $.16 - $.21 per word based on a target language word count, and depending on the terminology and the time sensitivity of the project

• Editing
- $60.00 - $70.00 per hour











Over 10 years experience as a professional translator/interpreter from/into Bulgarian and English in a wide variety of subjects, but mostly: legal, business, medical, finance, technical and other.